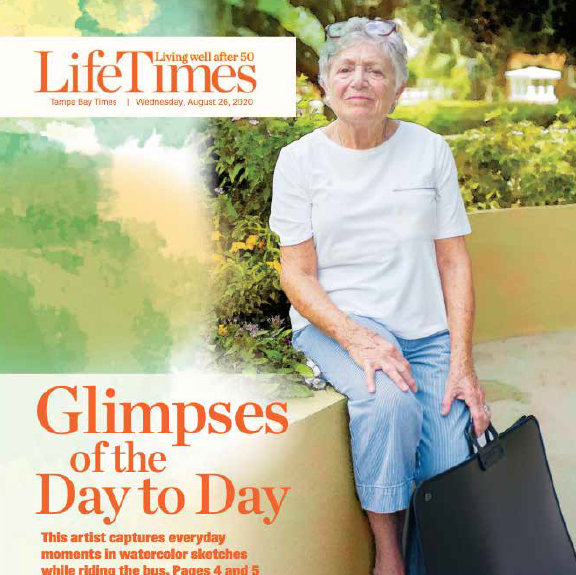 Andra's husband found a Sears gift card on the ground in 1950 and by the hand of fate the card happened to have the exact amount of money Andra needed to purchase a new sewing machine.
It was a modern Kenmore, the one she really wanted.
As fate would have it, I met Andra many many years later, in 2017, Andra happened to be moving from my home town of Port Washington to Florida and needed to sell her old sewing machine (which she kept in great condition) along with an assortment of vintage fabrics and clothing she had collected over the years.
It had been decades since I found pleasure in sewing for fun.
It was my favorite thing to do with my Grandmother, however after she passed away I associated sewing with her loss. As a Sr. fashion designer I focused on the sketching and design work and would sew for my job and school as needed. Sewing for recreation like I did as a child, was out of the question.
Andra insisted that as a designer I needed to have my own sewing machine. I purchased it from her and that sewing machine inspired me to expand my business into teaching sewing as well as fashion illustration and design. It freed me from my sewing creative block.
I am now in the company of 10 additional sewing machines in my studio, my fave of course is my old Kenmore from Andra.
Andra was not a fashion designer by trade but had a love for clothing, fashion and style. She learned to sew and did all her own alterations. Andra's skill for alterations allowed her to make extra money. Her first job was working at Macy's. She also worked at Bonwit Teller alongside all the famous designers.
Andra always just loved fashion and was drawn to the industry. Her claim to fame was her very successful career as an estate and art appraiser. She is not afraid to share her opinion or dress in her style!
See what one of my favorite fashion icon's, Andra Kustin is doing now!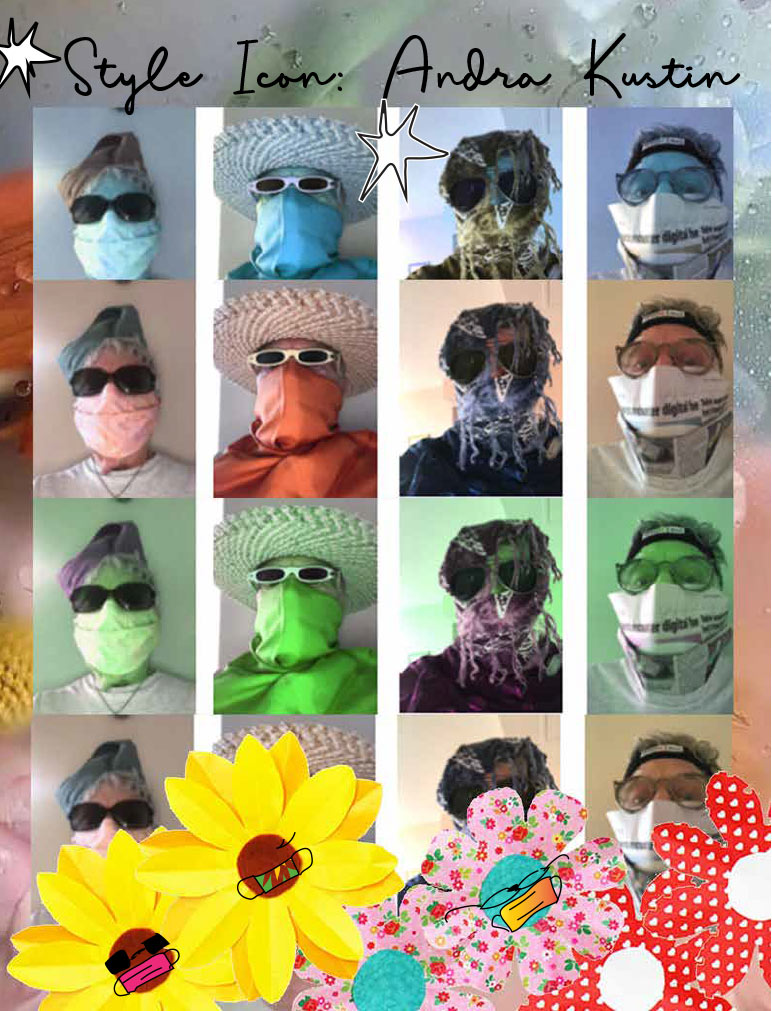 See Photos from Andra's Cover Page in Living Well over 50, Tampa Bay Life Times article…..