Classes & Camps
Nurturing artistic expression is always our focus.  
My Style Creative:  Our weekly in-studio classes and on site after school programs extend the My Style Camp fashion and design-focused curriculum beyond sewing (don't worry, sewing is still at our core). Our "Creative" arm will now embody a wider array of design skills often used in the creative process, such as: fashion illustration and up-cycling designs, to mending, sewing and embroidering by hand and more.
From our bright, airy, whimsical studio designed to promote the inner artist, to our unique upcycling and trendy sewing projects using high quality materials; we pride ourselves on enabling students to embrace their authenticity by creating eye-catching wearable art.
Our weekly classes and specialized workshops for children, teens and adults, are staffed with experienced professional designers, who truly enjoy sharing their passion for sewing, design, and art through teaching. MSC programs are also staffed with trained teaching assistants to ensure a student / teacher ratio conducive to learning and growing.
LONGER SEASON: We have now aligned our seasons with most other programs, and will run for 17 weeks. Classes end in June, culminating with our spectacular MSC Fashion Show.
PRICES: The new prices are based upon the longer season (number of weeks), as well as classes being longer (intermediate & advanced only). Please note that the hourly cost remains the same.
MATERIALS FEE: Due to increased supplies costs, we've added a small materials fee as we feel strongly that students continue to be able to choose specialty fabrics and trims that complement their vision.
**Toggle between tabs to see all that we offer!**
Cammy Brook, 8 y/o, Port Washington, Long Island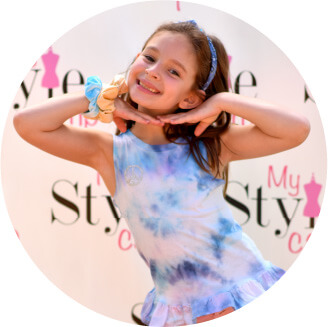 "I've become so confident and believe in myself to be imaginative and turn my ideas into my own creations. Stacey makes me comfortable and lets everyone be themselves which makes me happy. I've made lots of new friends & always look forward to going to my style camp!"
Ray, 13 y/o , Glen Head, Long Island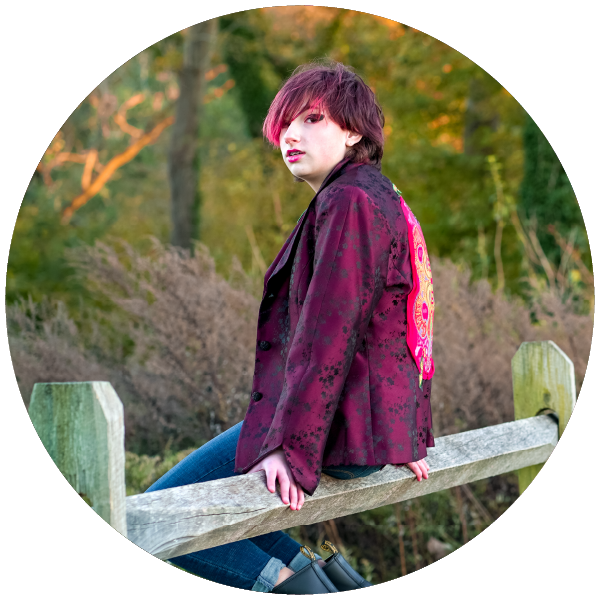 "I'm so glad my daughter was able to participate in your MyStyle Camp Virtual Zoom Camp. She really looked forward to each of the meetings." Deborah-Mom
I first got into sewing because I was very interested in costume design and My Style Camp is very alternative.
I couldn't find clothes that I liked in a lot of stores, not even thrift shops. When I learned how to sew and make stuff at home, I knew that was something I enjoyed and wanted to continue.
I asked my mom if I could continue to learn how to sew so we looked into programs. It was extremely fun getting to go to the thrift store with My Style Camp and finding something I liked but then getting to create something that's more my style. I get to feel proud of making something on my own. It's also very awesome to reuse old things and give them a new life. Besides designing & sewing awesome clothing at My Style Camp, you also make friends and good memories.
While doing your work you get to talk to people about what you're making and more. It's extremely fun and you should check it out."
Haylee Donovan - Mom (40th Bday Party) & Sophie Donovan Student - 9 y/o, Port Washington, Long Island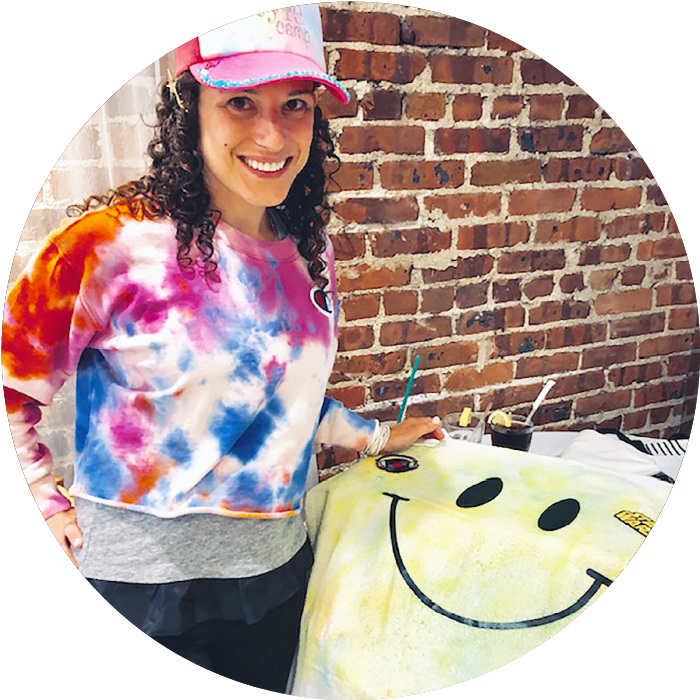 "For the past 4 years my 9 y/o daughter has taken several My Style Camp classes, has had a few private lessons and has attended many My Style Camp birthday parties and she always has a blast!
Stacey and her team are professional, patient and accommodating to each individual student and my daughter has become passionate about fashion design due to their instruction.
In Stacey's classes the kids learned how to create mood boards to inspire a collection, discussed fashion and color trends, and learned how to use a sewing machine.
We were so impressed with Stacey's classes that we hired her for my 40th bday party. Each guest got to make retro style tote bags and beach towels. She added so much to the celebration and after discussing what I was interested in making came with all necessary supplies and took care of every detail."
Erika Steinberg-Mom & Jordyn Steinberg Student-9 y/o, Port Washington, Long Island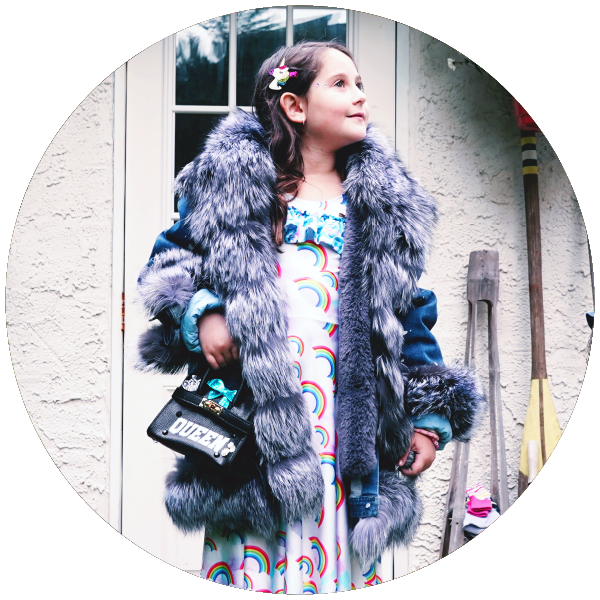 "For my daughter's 6th birthday party, Stacey and her team designed straw bags with my daughter and her friends to rave reviews. My daughter was hooked. She signed up for the My Style Camp beginner class and has loved it ever since.
Seeing her pride and excitement when she wears something that she designed and sewed is priceless. As a parent, I love that Stacey is really teaching the girls a real life skill as opposed to just decorating and bedazzling clothing.
Stacey's studio is filled with all things sparkly, furry, glittery and girly to inspire her students...and in these times- is as COVID conscience as it can be. Every one of my daughter's friends who we have told about the class has loved it as well.
My grandmother loved to sew, and when my daughter asked for a sewing machine for her birthday this year, my mother and I just knew that she would have had a huge smile on her face to hear this… thanks to Stacey and My Style Camp!"
Dana-Mom and Thea, 8 y/o, Port Washington
"My daughter started My Style classes with Stacey at age 8 and as a new student in Port Washington. Stacey immediately had a positive impact on Thea's confidence and sense of belonging. Thea looks forward to building her design skills and seeing Stacey and her new friends each week. I am so impressed with the skills Thea has developed and her growing confidence. Stacey's home studio is beautiful, fun and safe and she is magical with children."
We offer design, sewing and fashion DIY craft camps for ages 6-9 years, 10-13 years and 13+. We are also happy to make a camp for adults if there are 4 or more interested. We have small class sizes, (Since COVID, we do not host more than 7 campers in the studio camps per session.) Some camps are all the same age and some are mixed ages, this depends on the campers in the class and their experience.
We offer trial classes for first time students only. The trial classes are $40.00 for our 90 minute in person sessions. Art supplies and fabrics are included.
Students must register for the My Style Camp session they are trying out for before the trial class to reserve a spot (please note, spots are limited).
*Parent must notify us that their child is trying out before committing to the program and they will be invoiced the trial fee. If they continue with the session after the trial class, their payment will be due in full before the next class and the trial fee will be subtracted from the amount.
There are no trial sessions for our Virtual Programs but we offer free workshops throughout the year via The Great Neck Library & free DIY pop up workshops each season! Supplies are not included with the free camps.
This is a good way to see if you are a good fit for our virtual programs.
We allow up to two make-up classes per any seasonal or 10-12 week session.
We allow our students to take their make-up class during another class session, however, we require advance notice so we can plan and prep their project accordingly. Please note make-up classes must happen in the same season only.
If we need to provide a day on the weekend for a class we can also discuss that option if necessary. There are no make-up classes for Holiday Break Camps, Special Pop Up Workshops, or our Virtual camps.